Sathuranga Vettai was a highly successful film of 2014 made by a debut director named H. Vinoth, who moved to Chennai for studies and job, before being bitten by the Kollywood bug. Three years later, this erstwhile associate of director Vijay Milton is all set to entertain his audience with the a film called Theeran Adhigaaram Ondru. While Sathuranga Vettai was made with lesser known leads, small budget and as a debut project, Theeran Adhigaaram Ondru is its stark opposite. Curious to know what this Vellore-born director had in store, we caught up with him in an exclusive tete--tete.
Your highly successful first film was released about three years ago. Was the time delay for your next project, a planned one?
Well, I would say that I am not the sole reason for this three-year gap. Movie business is a team collaboration where a lot of factors come into play, while determining the materialisation of a script. The time between my first film and second was determined by a few of these practical difficulties.
Sathuranga Vettai is such a talked about film for its script. You've said Theeran Adhigaaram Ondru is a commercial entertainer. How has the transitional experience been?
Well there hasn't been much of a difference. But I would say that when you direct a commercial film like Theeran, you have to keep the business value of the hero in mind. Certain elements have to be brought in, to justify the audiences' expectation. Otherwise the only difference I found was that while in small films, you don't have a lot of planning, in big-budgeted films you have to plan everything well ahead of the shooting.
You were a debutant during your first film and the audience walked in with zero expectations. How do you perceive the audience walking-in to watch Theeran Adhigaaram Ondru keeping the success of Sathuranga Vettai in mind?
I would definitely see it as an advantage if people actually do that. If they like the movie and spread the word to others, I do not mind getting that head-start. As far as the film goes, I have enough confidence in my script to pull-in the rest of the crowd. Also, from what I have seen if a film is made with an actor like Karthi today, atleast 80 percent of them show up to watch the film.
Was it difficult working with a star actor?
Not at all. Agreed Karthi is a well known actor and has a star value about him. But he never carries any around the set. He is very easy to work with and has no starry airs about himself. In a particular scene, where he was required to be completely immersed in sand for about 2 minutes, he did it without batting an eyelid.
Talking about the sand scene, do you know that it has sort of become a signature scene for the film. People are looking forward to see it on screen..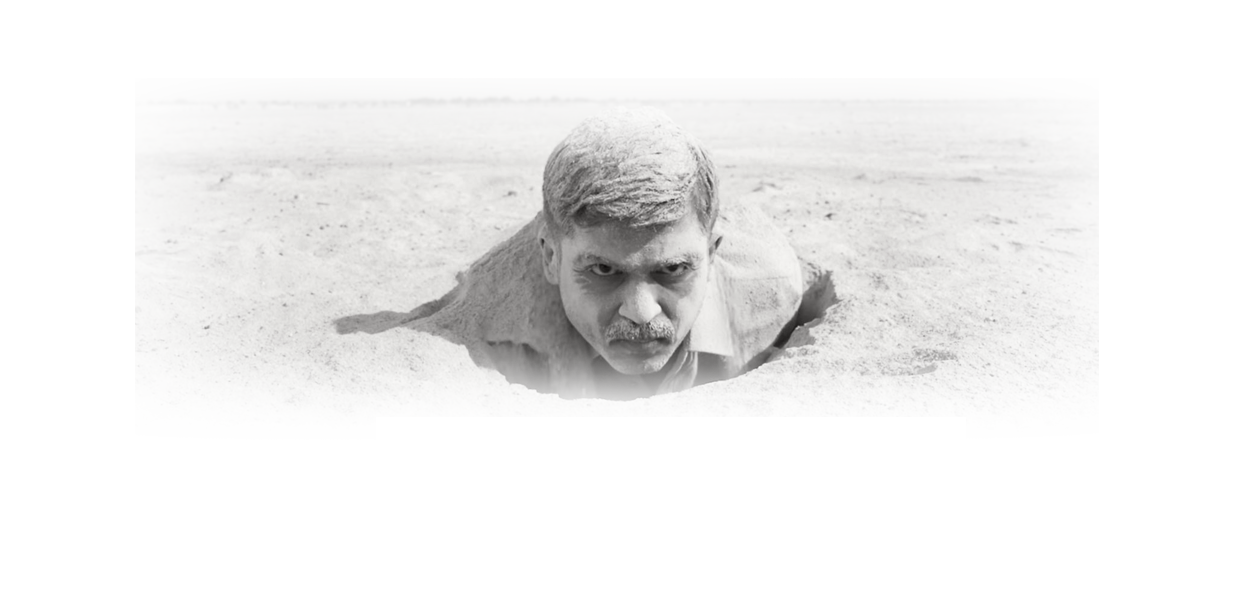 That (expectation) sounds like a potential danger right there (Laughs). The 'sand scene' that you are referring to is actually an opening shot of a fight sequence. If I have to elaborate, how does a man hide? If there was a tree he would climb on it, if there was a vehicle he would hide behind it but when there is just a vast area of open space, he has no option but to camouflage with the ground. In this case, Karthi is hiding to attack by immersing himself in the sand.
So what can the audience expect from Theeran Adhigaaram Ondru?
The film has been shot in some really good locations. First-half will be your regular film and second half will be grand mass; overall the film will be engaging. We have also included the action sequences to go along with the story rather than a mandatory element. The film has love, songs and everything one would expect in a commercial entertainer.
You wrote Sathuranga Vettai 2 but did not direct it. Same's the case with Vennila Kabadi Kuzhu 2 which was written by Suseenthiran but he isn't directing it. Is there a reason why directors refrain from taking up their sequel stories?
I do not know about others but for me, the opportunity of Sathuranga Vettai 2 came my way after I had begun Karthi's film. So I couldn't leave it mid-way. And when I wrote Sathuranga Vettai 2, people like Aravind Swamy and Trisha were not on-board. So, Nirmal Kumar (director of SV 2) has made some changes suiting their characters and I would gladly say that it is his film completely.
Any future projects?
That will be decided by how Theeran Adhigaaram Ondru fares (the director signs off).
Theeran Adhigaaram Ondru is film based on true events where Karthi plays a cop named Theeran Thirumaran, Rakul Preet Singh plays Priya and Abhimanyu Singh plays Ohma among others. This production venture of Dream Warrior Pictures hits theatre screens on November 17, 2017 and has music by Ghibran.
Checkout Theeran Adhigaaram Ondru Making Video